Establishing accessible design patterns and requirements
Date: Wednesday, May 29, 2019, 4:15 – 5:00 p.m.
Location: Glass 101 – Hutchens Auditorium
Categories: Intermediate, Livestream, Programming, Technical
Have you ever noticed accessibility issues are predictable? This session will cover how reviewing for accessibility in the beginning stages of product development can prevent accessibility issues.
What you'll learn
How to identify potential issues and define accessible design patterns during mockup and wireframe reviews.
How to create testable requirements to avoid accessibility issues.
Speakers
Matt Vitale
Media accessibility specialist, W.W Norton and Company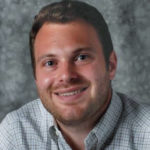 Matt Vitale is a media accessibility specialist at W.W Norton and Company, where he provides technical and strategic recommendations for creating accessible products and supports adopters of Norton's digital media. He has a wealth of experience working in improving access for individuals with disabilities. He served as a blind rehabilitation specialist within the Department of Veterans Affairs and as an accessibility consultant with an information systems consulting firm. His experience includes teaching computer access to veterans with disabilities and working with organizations to improve access for all users.
Evan Yamanishi
Accessibility lead and director of the Norton Lab, W. W. Norton & Company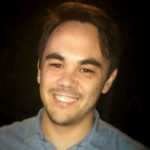 Evan Yamanishi previously worked in disability support at Lansing Community College in Michigan, and briefly served on the MI-AHEAD board before moving to New York to become W. W. Norton's first Accessibility Specialist. Since then, Evan has helped Norton navigate the production of alt text and captions for all educational content, streamlined the disability request process, built a born-accessible ebook production system on Node.js, joined the Publishing & ARIA Working Groups in the W3C, and presented at various conferences including CSUN and MI-AHEAD.