Can you do it in the dark? Making your social media accessible
Date: Wednesday, May 29, 2019, 12:30 – 1:30 p.m.
Location: Glass 130 – O'Reilly Auto Parts Grand Atrium
Categories: Beginner, Content, Live stream, Social media
Have you ever quote looked quote at your social media through the eyes of someone who can't see? Do you know how screen reading apps and other assistive technologies parse what you do on the web? Making your work accessible means more than checking off a few boxes to fulfill ADA requirements.
Justin Romack and Chris D'Orso will look at some best-case (and worst-case) scenarios of how your social media outreach can be more accessible, and provide tips to ensure you're reaching all users — each and every time you post to the web.
Special thanks to our keynote sponsor: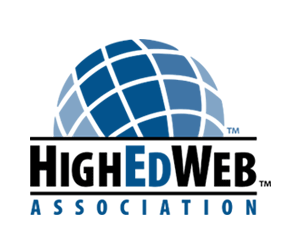 Speakers
Justin Romack
Assistive technology coordinator, Texas A&M University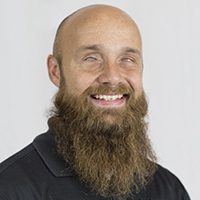 Justin Romack is an assistive technology coordinator and accessibility champion for Texas A&M University in College Station, Texas. He is also the owner and chief storyteller behind Hero House Creative, a team focused on building a better web through accessible code and content for businesses and organizations across the country. When he's not working, you'll no doubt find Justin making silly noises with his wife and two kids, playing drums, covering center field for the BCS Outlaws beep baseball team, Googling nonsense or watching his beloved Texas Rangers with sadness and despair.
Chris D'Orso
Associate director of undergraduate admissions, SUNY College at Brockport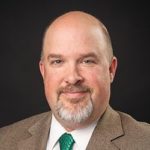 Chris D'Orso is the associate director of undergraduate admissions at the College at Brockport. A SUNY lifer, he has a BA from Geneseo, worked in student activities at Finger Lakes Community College and in admissions and orientation at Old Westbury, before joining Stony Brook, where he ran social media for one of the top public universities in the northeast. He also got his butt kicked on "Jeopardy!," a defeat he rues to this day.